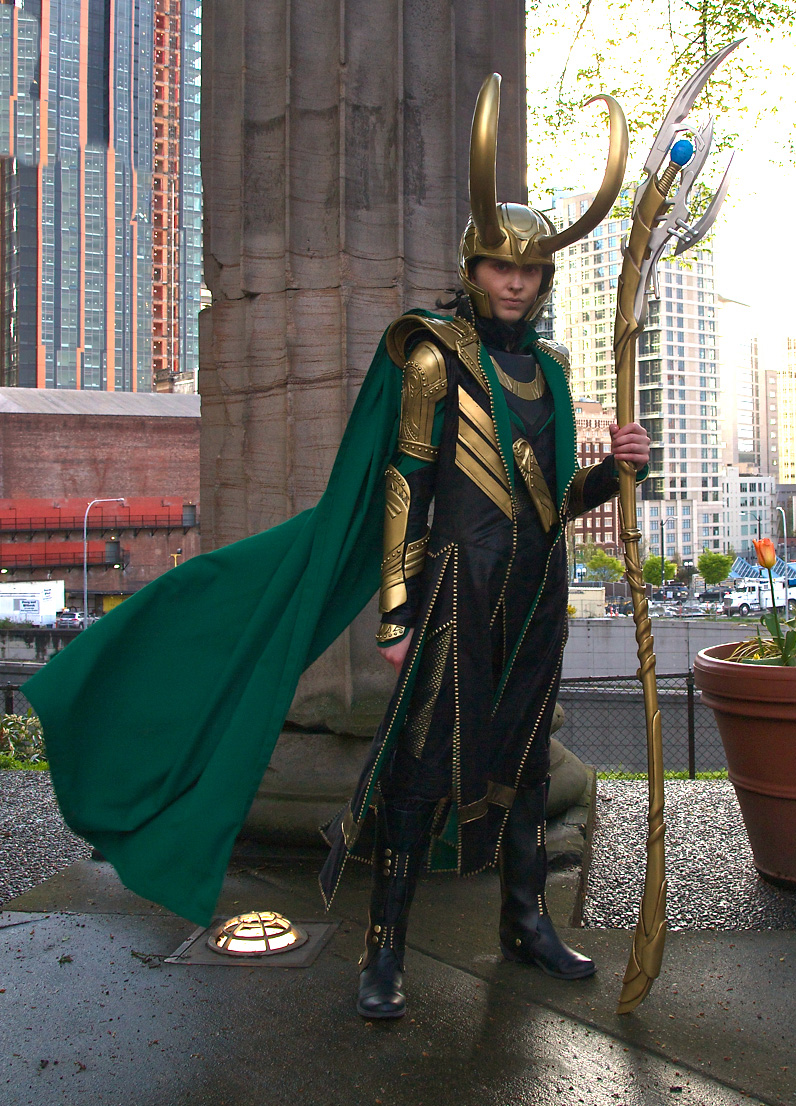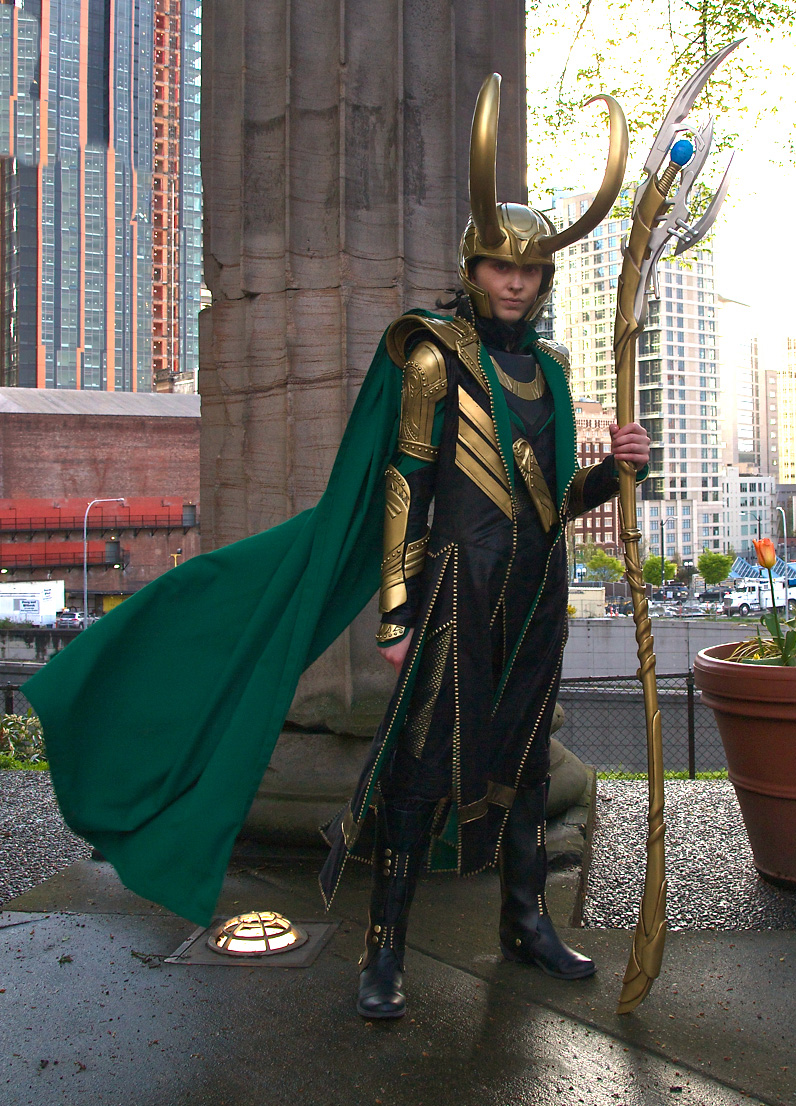 Character: King Loki from The Avengers
Cosplayer: Katelyn Jones Cosplay
Materials: Worbla, Craft-foam, Fabric, Pink Insulation Foam, Zipper-Stops.
Info: Created for Emerald City Comicon 2014. This was a scratch build collaboration between my mother-in-law and I. I created all of the Armor, Helm and Staff. My MIL tailored the Overcoat, Tunic, Pants and Spats. The only piece of this costume we didn't create were the boots. Of note: the gold "bit" edging was accomplished with #10 zipper stops. There are over 1800 zipper stops on this costume, which had to be painted and hand crimped on.
Good reference photos were hard to find so I used the excellent Hot Toys figure for reference. The armor is 100% Worbla over craft-foam. I built the helmet from a heavily modifed batting helmet. The staff is made mostly from pine and embellished with Worbla.
I wanted this armor to be super smooth and not battle worn; intending it to be pristine for special occasions. Worbla is difficult to get this smooth. I came up with this finishing process in order to achieve the results you see here.
More Photos here:
Follow these links for work-in-progress photos of this costume: